About the Hungarian Cultural Days of Cluj
The first Hungarian Cultural Days of Cluj were organised in 2010. After eight years we can say that we have achieved something that had never been achieved before: we succeeded to set in action a series of events, where besides the presentation of values and the nurturing of traditions, we also lay an emphasis on entertainment. We managed to involve most of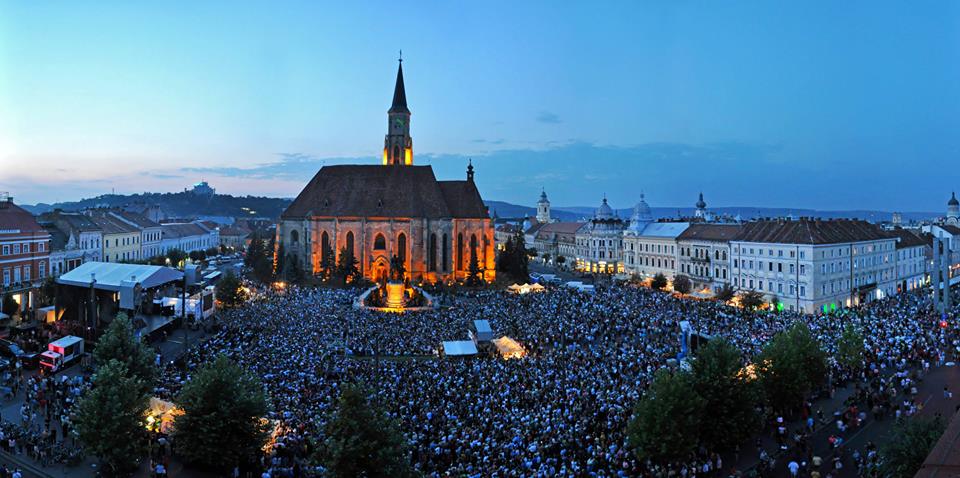 the professional and cultural organisations of the interethnic Cluj, and make them interested in showcasing together their treasures in front of a larger audience. We sought the values that all the citizens of Cluj can be proud of.
The successful Hungarian days of the past years proved that there is a need for the joint celebration of our values, to experience that we belong together and to live in common our diverse culture. It is a special joy for us that the example of the Hungarian Cultural Days in Cluj has been followed by many other similar events all over Transylvania and in the Partium: in Brașov, Tg. Mureș, Oradea.
Objectives of the Hungarian Cultural Days of Cluj
An important objective of the Hungarian Cultural Days of Cluj is related to community building. We provide a meeting opportunity, at least once every year, for the Hungarian community in Cluj and the tens of thousands of Hungarians that had left the city. For eight days the cultural capital of Transylvania becomes once again a Hungarian city to some degree: Hungarian can be heard widely spoken on its streets.
Many visitors from various points of the Carpathian Basin honour us with their presence. They can taste a bit of genuine Cluj life for the duration of the festival. The series of events nurtures city partnerships at the same time, and provides opportunities for dialogue and exchange of experience among various organisations, institutions.
This cultural muster also encourages the dialogue between nations, and wants to be a living link between the Romanian and the Hungarian communities of the region. We strive to involve Romanian participants into the events of the Hungarian Cultural Days of Cluj, and would like the Romanian population to learn more about Hungarian values and culture. Thanks to that, in addition to the Hungarian Government, the Town Hall of Cluj and the Cluj County Council also support the Hungarian Cultural Days as a prominent event.
Besides the representation of local values, The Hungarian Cultural Days of Cluj also tries to fit into a wider, regional and European discourse. We wish to achieve that by connecting to larger scale programmes, and that is why the competition to obtain the title of European Capital of Culture in 2021 is important to us. We are convinced that by showcasing and popularising its Hungarian values, we can make our own contribution for Cluj to remain the city of open gates, worthy of its several hundred years old coat of arms.